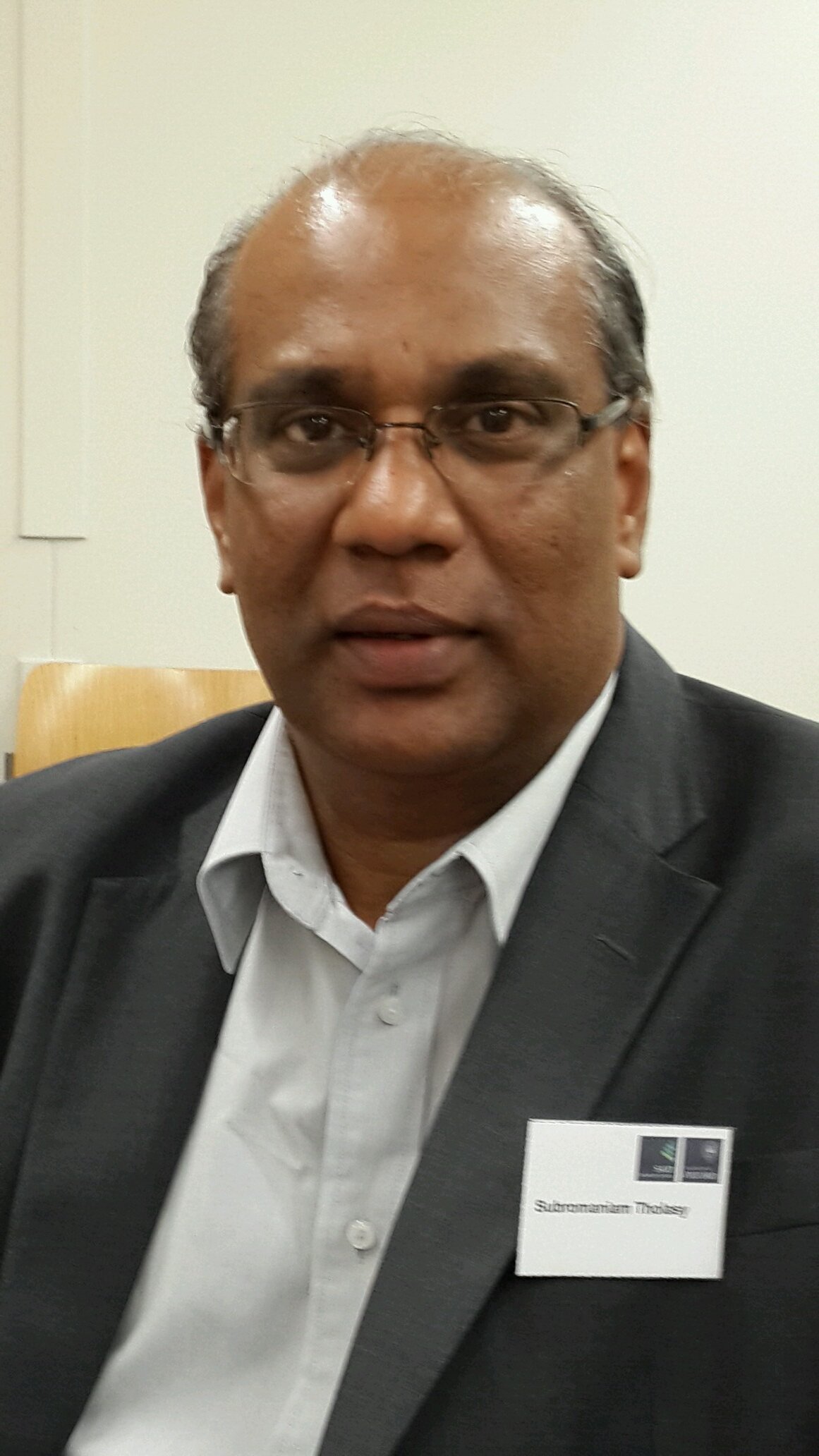 Subromaniam Tholasy
KUALA LUMPUR, Jan 2 (Bernama) -- The goods and services tax (GST), which will be introduced at six per cent, is expected to be adopted for a long period of time, said Royal Malaysian Customs Department Director of Internal Tax Division, Subromaniam Tholasy.
He said the government has no plans to raise the rate abruptly because it did not want to shock the rakyat.
"I belive the GST, which will replace the sales and service tax (SST), will be imposed for a long period of time. However, I am not sure how long the six per cent rate will be imposed," he told Bernama.
Prime Minster Datuk Seri Najib Tun Razak, in his Budget 2014 speech, had said the GST, which would be effective April 1, 2015, was more transparent and uniform compared with the current SST.
The SST is said to have weaknesses, among them, the cascading tax, double tax and pyramiding tax, tax erosion and leakages through transfer pricing and other means.
All these will make the prices of the goods and services more expensive.
Subromaniam said some people had said the six per cent GST was high.
"However, the corporate sector and individuals will benefit in the form of lower corporate and individual income taxes, respectively" he said, adding that the government has undertaken a detailed study before deciding on the rate.
He said the six per cent GST would help rationalise the tax collection in the country.
The government expected the nation to achieve a budget surplus by 2020 following the introduction of the GST in 2015 while the deficit would be reduced year by year, he said.
Subromaniam said the government would always enlighten the rakyat on the GST before it was implemented.
He hoped that the youths, especially the undergraduates, and associations would help the government by enlightening the rakyat on the tax.
"The 16 months prior to the implementation of the GST were not enough for the governemnt to educate the rakyat. Thus cooperation from a lot of people is vital.
"The media also played a big role in the dissemination of the information of the tax," he said.
Meanwhile, Finance Ministry's Assistant Secretary-General of Taxes, Khairul Annuar Osman, said those interested to help the government, like in the holding of forums on GST, could get in touch with the ministry.
All expenses involved in the holding of the forums would be borne by the ministry under the RM100 million allocation for training announced in the 2014 Budget, he said.
"Currently, the government has managed to gather some civil servants and politicians who are willing to share their understanding of the tax," he said.
Khairul said the implementation of the GST would have an impact on the lifestyle of the rakyat.
"The rakyat is advised to spend wisely and according to their ability," he said.
The prices of the goods were sure to increase and the government would monitor those that increased drastically, he said.
--BERNAMA